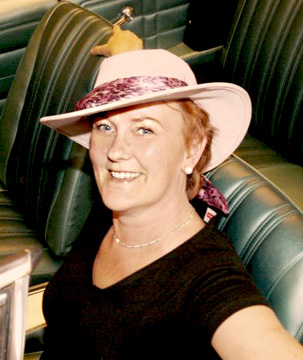 Hi!
I'm the 50+ year old woman in the hat! I like hats! I'm a very artistic person. I've been creating all my life. Before I became an upholsterer I was a dance teacher and a choreographer for 17 years but since the year 2000 I have been running my own upholstery workshop.
In 2009 we started designing and creating modern couches and armchairs that resemble seats of classic cars from the 50's and 60's. The interest of classic cars has always been there and the idea has arisen from that. The furniture that we make are of high quality and great comfort. We are pleased to be able to provide our customers' needs.
Welcome to us in Vasteras and take a seat while enjoying a cup of coffee.
You're always welcome to call me and talk further!



Catarina